Pamela Ewen practiced law for 25 years, and recently retired as a partner from the law firm of Baker Botts in Houston, Texas. She is an experienced public speaker, including numerous radio and television interviews, and as a guest speaker for book clubs, reading groups, retreats, churches of all denominations, literary festivals, universities, and many other organizations.
She serves on the board of directors of the Tennessee Williams Festival in New Orleans, and is also co-founder of the Northshore Literary Society in the Greater New Orleans Metro area north of Lake Pontchartrain. Recently she was honored with the 2009 Literary Artist of the Year Award by the St. Tammany Parish, Louisiana Arts Council.

Pamela's first novel, Walk Back The Cat, is a fast-paced suspense novel that explores through fiction many of the fundamental moral and philosophical challenges that readers face today. Readerviews.com called Walk Back The Cat "Christian fiction at its best." This book raises questions for discussion on the intriguing puzzle of the Shroud of Turin, as well as such questions as: What fuels courage and heroic action? Does absolute truth exist? Absolute evil? How can we know? For more information on these issues, listen to the radio interview below.
Her second novel, The Moon in the Mango Tree, a 2009 Christy Award Finalist, is currently available online and in bookstores everywhere. Bret Lott, author of Jewel (an Oprah bookclub pick) said about this book: "The Moon in the Mango Tree is an old-fashioned–I mean that in the best sense-tale of love, adventure, faith, and the clash of desire and duty. The writing is wonderful. The story compelling."
Bev Marshall, author of Walking Through Shadows, Right as Rain, and Hot Fudge Sunday Blues, said this: "Written in gorgeous prose, Pamela Binnings Ewen's remarkable novel enthralled me like no other has for a very long time. Set in exotic Siam and pre-war Europe, this story of a young woman seeking the truth of herself captured my heart. I loved it." This book raises for discussion the current hot topic- home or workplace for women? Can women have it all-or do they have to choose?
Dancing On Glass, Pamela's newest novel, is the story of a young woman lawyer caught in a relationship with a man who isn't what he seemed. A commitment made too soon–prayers seem to go unanswered, faith slips away, evil stalks, and as her perfect life unravels, she finds herself dancing, forever dancing, on shattered glass. Set in New Orleans in 1974, this suspenseful psychological novel will keep you on your toes!
Pamela's best-selling non-fiction book, Faith On Trial, received significant feature coverage in newspapers around the country and by the Associated Press. This is a book for those without the gift of faith, or those who have questions in the night. Continuing the apologetics line of Faith On Trial, Pamela is featured in the film Jesus: Fact or Fiction, produced by Campus Crusade for Christ.

To schedule Pamela for an interview, appearance, or speaking engagement, please send your request via the Contact page.
For press inquiries, call media hotline 713.557.4051
Or:
Julie Gwinn
B&H Publishing Group
Phone: (615) 251-5834
Fax: (615) 251-2701

Inside Northside Magazine Feature
See Pamela's commentary from the Jesus: Fact or Fiction DVD, and from her recent author interview!

Listen to Pamela's interview with Jordan Rich, WBZ Radio, Boston (September 25, 2006) on our search for universal truths as portrayed in Walk Back The Cat and Faith On Trial.
Listen to Pamela's interview with Judyth Piazza, Editor of The Student Operated Press, about the heart and vision behind Walk Back The Cat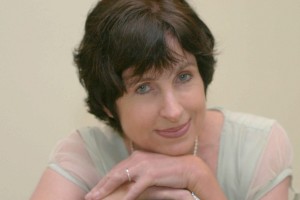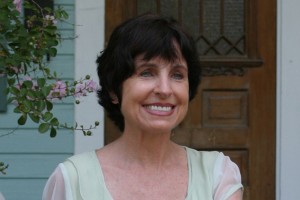 Click HERE to download a zipped file containing  full-size, high-resolution images of the author photos featured on this page