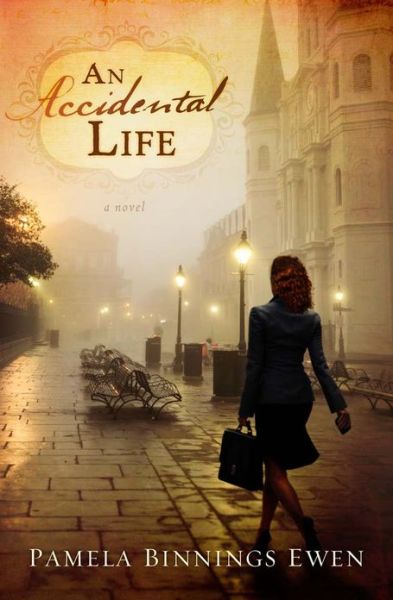 An Accidental Life
ISBN-13: 9780805464320
Broadman & Holman
From lawyer-turned-novelist Pamela Binnings Ewen, An Accidental Life is a tense courtroom drama, but it's fiction based on fact. Read why Pamela choose to write this book.
In a 1982 New Orleans courtroom the best kept secret in the world is about to unravel, and a young couple's jet set lives are about to change. Senior district attorney Peter Jacobs is facing the trial of a lifetime, a passionate, spiritual battle against an evil with far reaching consequences. His beloved wife Rebecca, a glamorous and driven partner at a major law firm, suddenly finds her life spun out of control and her new faith tested while facing a once in a lifetime choice.
New from lawyer-turned-novelist Pamela Binnings Ewen, An Accidental Life is fiction based on fact: the testimony of registered nurse Jill Stanek before a U.S. Congressional Committee confirming that it was routine for doctors in Chicago's Christ Hospital to have nurses take infants born alive during abortions down to a "soiled utility room" and leave them to die.
Stanek's testimony led Congress to enact the Born Alive Infant Protection Act of 2001, a federal-only law that still does not bind state run hospitals or private clinics. The fact remains that what happens to abortion survivors is one of the best kept secrets in the world.
Click on the image below to hear Pamela give a reading about An Accidental Life.
Recorded August 17, 2013 at the Barnes & Noble Celebration of Words:
Endorsements for An Accidental Life:
"An Accidental Life" is a spellbinding story, a must-read for every pro-lifer. The book pulls back the curtain on the abortion industry's dirty secret—babies who survive their abortion are abandoned and left to die. The intertwining of a great story with courtroom drama based on Roe v Wade and subsequent law makes the book both fascinating and educational. Once I started reading, I couldn't put it down. ~ Carol Tobias, President, National Right to Life.
As a lawyer with decades of experience advocating against the exploits of the abortion industry, I can vouch for the fact that Kermit Gosnell isn't an aberration. This fast-paced legal drama tells it like it is. ~ Dorinda Bordlee, Chief Counsel, Bioethics Defense Fund.
As an Accidental life myself, I read 'An Accidental Life' with high expectations of how the circumstances of survivors would be addressed in this book. My expectations were not only met, but exceeded. An Accidental Life is riveting, real and highly informative. Everyone needs to read this book. I guarantee that they will be both entertained and forever impacted. ~ Melissa Ohden, The Abortion Survivors Network.
An Accidental Life by Pamela Binnings Ewen is a fine novel promoting the pro-life cause as it relates to the unborn. [The book] deals with what might seem to be unusual circumstances, but today we are learning that these situations are more common than we think, namely, the destruction of human life even after a live birth during an abortion procedure. The novel is a continued encouragement to defend all life from conception to natural death. ~ Archbishop Gregory M. Aymend, Archbishop of New Orleans.
The story told here, a baby born alive after an abortion, but left to die is the story of a single soul. This is not an isolated incident, such scenarios occur daily in our country. The truth of this tragedy needs to reach the masses before it can end. Ewen brings a gut-wrenching story to the light with sensitivity, facts, faith, and heartfelt emotion. ~ Paulette Renaudin, Central Service Team Member: Magnificat Ministry to Catholic Women.