After practicing law for many years in Houston, Texas, Pamela Binnings Ewen exchanged her partnership in the law firm of BakerBotts, L.L.P for writing. She lives near New Orleans, Louisiana. In September, 2013, Ewen's novel, An Accidental Life, will be released by B&H Publishing Group. In addition, in September 2013, an updated, second edition of Ewen's best-selling non-fiction book, Faith on Trial, will be released, including a new 'User's Guide'.
In addition to the new releases, Pamela is the author of four novels from B&H Publishing Group, including Secret of the Shroud, The Moon in the Mango Tree (a 2009 Christy Award Finalist), Dancing on Glass (a 2012 Christy Award Finalist, and winner of a Single Titles Reviewers' Choice Award), and Chasing the Wind ( a Romantic Times 'Top Pick'). The Moon in the Mango Tree was recently honored as winner of the 2012 Eudora Welty Memorial Award given by the National League of American Pen Women.
Pamela's fiction writing grows out of her faith journey, which resulted in Faith on Trial in 1999. Faith on Trial , along with Lee Strobel's A Case for Christ, was chosen as a text for a course on law and religion at Yale Law School in 2000. Pamela is also featured in the film Jesus: Fact or Fiction, produced by Campus Crusade for Christ. An updated second edition of Faith on Trial (September, 2013) includes a new 'User's Guide'.
While practicing law Pamela served on the board of directors of Inprint, Inc., a non-profit organization supporting the literary arts in Houston, Texas. Pamela has also served on the board of directors of the New Orleans Pirate's Alley Faulkner Society and she is currently a member of the Board of Directors of The Tennessee Williams Festival in New Orleans. In 2007 she co-founded the Northshore Literary Society. Pamela received the St. Tammany Parish President's Arts Award as Literary Artist of the Year in 2009.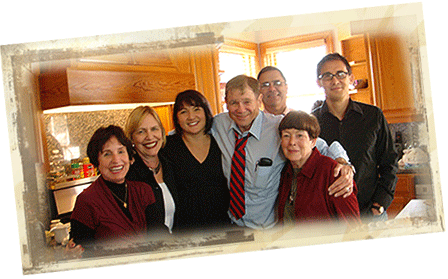 Pamela is the latest writer to emerge from a Louisiana family recognized for its statistically improbable number of successful authors. A cousin, James Lee Burke, who won the Edgar Award, wrote about the common ancestral grandfathers in his Civil War novel White Dove At Morning.
Among other writers in the family are Andre Dubus (Best Picture Oscar nomination for The Bedroom; his son, Andre Dubus III, author of The House of Sand and Fog, a Best Picture Oscar nomination and an Oprah pick; Elizabeth Nell Dubus (the Cajun trilogy); and Alafair Burke, just starting out with the well received Samantha Kincaid mystery series.